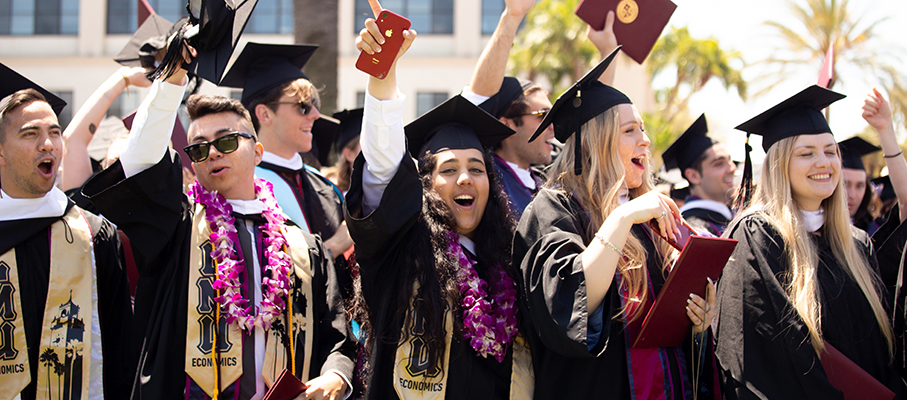 Congratulations Future Graduates!
This site will inform you about resources the college and the university provides to assist you as you move ever closer toward graduation. After you have met with your faculty advisor, you are encouraged to visit the AACSS to review your DegreeWorks Audit.
To ensure you are ready to apply for degree, refer to the following "Graduation Checklist". We also suggest that you log into MyLMU to review your official Degree Audit report via DegreeWorks to determine if your degree requirements have been met.
Graduation Checklist
| Degree Requirements | Done |
| --- | --- |
| Completion of minimum of 120 semester credits for Dance, Music, Studio Arts and Theatre Arts majors, minimum of 124 semester credits for Art History and Communication Studies majors | ☐ |
| Residency Requirement: 30 of the final 36 credits must be taken at LMU | ☐ |
| Completion of 45 upper division credits | ☐ |
| Must be in good academic standing (2.0 GPA) | ☐ |
| * All components of the and are complete | ☐ |
| All components of Major/minor/electives are complete | ☐ |
Steps to Graduation
Are you ready to graduate? Visit the Office of the Registrar Graduation Services page to check!
Additional Resources