Welcome!
What makes our voice program special is that our goal is to help all of our students pursue their dreams as performers, teachers, and scholars. As a member of the LMU choirs, you will be nurtured and guided by teachers who are not just recognized experts but also truly care about their students.
The ensembles appear in the most beautiful venues on campus, in Southern California, and the world. Past performances include L.A.'s Walt Disney Concert Hall, the Hollywood Bowl, Carnegie Hall, the church of the Frari in Venice, in Rome's Basilica Santa Maria Sopra Minerva, and the Sistine Chapel. In addition to Masses at St. Peter's Basilica in the Vatican and St. Mark's Basilica in Venice, they have also given concerts in Munich, Germany, Salzburg and Vienna, Austria, and Paris, Versailles, and Normandy, France.
Our Choruses
Regardless of your background or level of experience, we have a choir for you.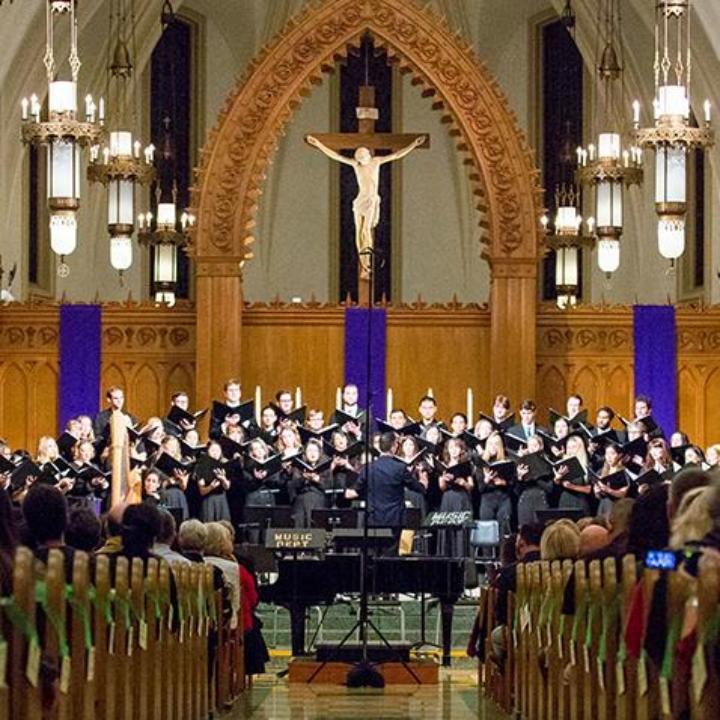 Concert Choir
All students, alumni, faculty, staff and members of the community are welcome to participate in the LMU Concert Choir ensemble. The Concert Choir presents the full range of choral repertoire with a special focus on living composers. No audition needed!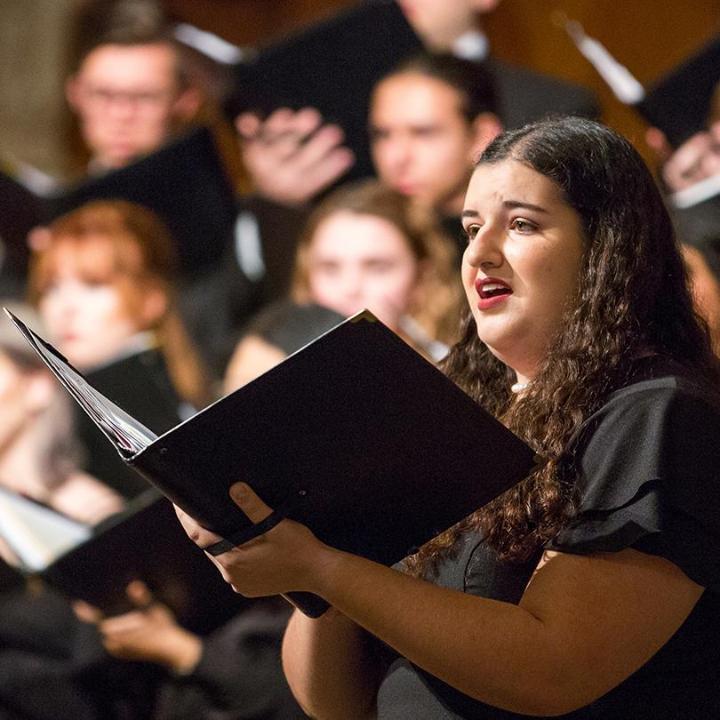 Consort Singers
The Consort Singers is the premiere choral ensemble at LMU, comprised of the top singers at the university. This choir tours annually, and specializes in choral repertoire of all periods and genres with a special focus on the commissioning of new choral works by living composers. Low-pressure auditions required.
LMU Choruses Partner With the Recording Academy
Female members of the LMU Choruses, under the direction of T.J. Harper, participated in "The Grammys' Underdog Choir" to highlight the under representation of women in the music production industry.
LMU Choruses Virtual Spring Concert
The Spring 2021 Choral Concert was held virtually and featured the LMU Consort Singers and Concert Choir with special guest performances. Works by Michael C. Kregler, Susan LaBarr, Wolfgang Amadeus Mozart, David N. Childs, Eric H. Thiman, Grzegorz Gerwazy Gorczycki, Javier Busto, Gabriel Fauré, and David C. Dickau.