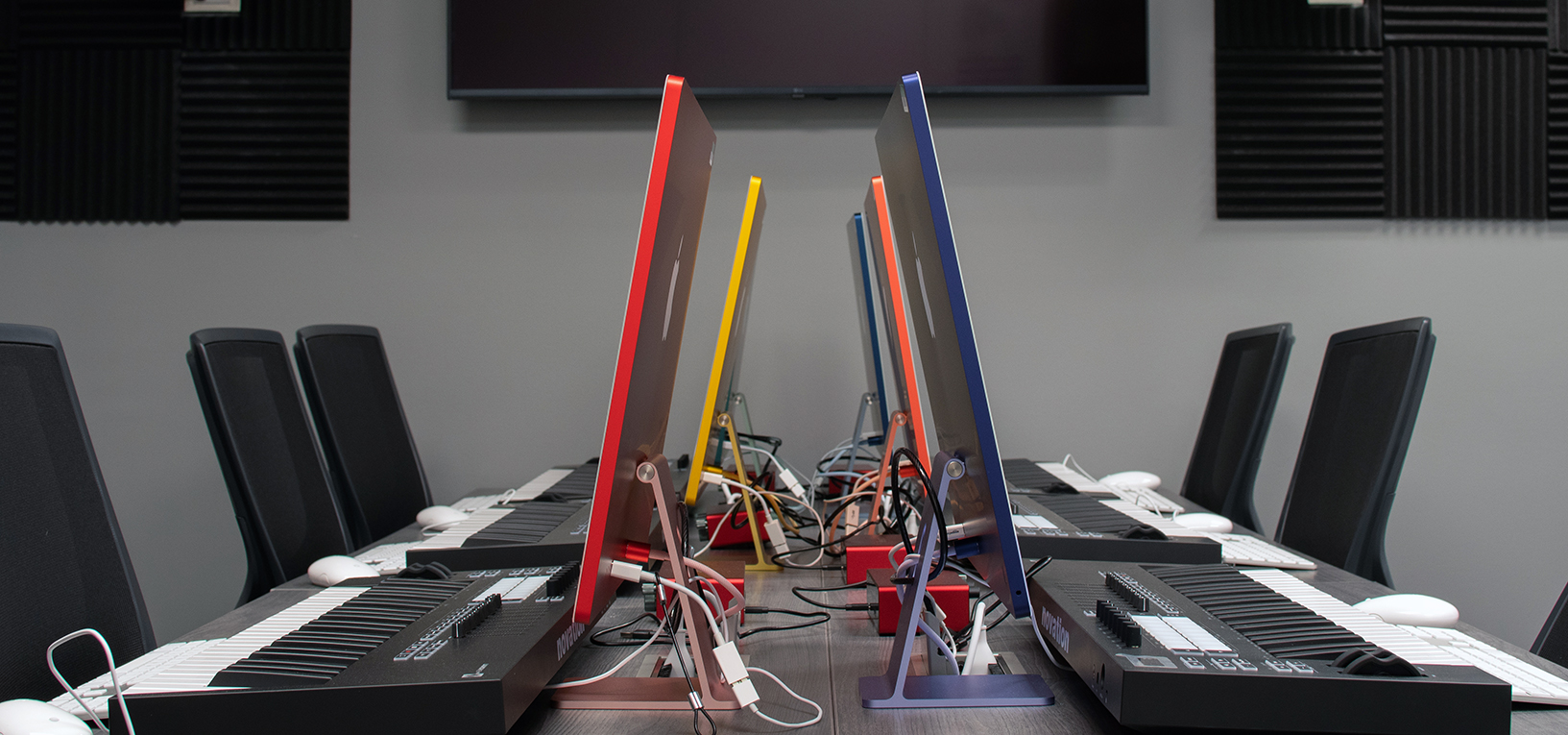 The Contemporary Styles and Practices Concentration at Loyola Marymount University allows students to explore music technology and popular music in the broadest sense of the term. A new state-of-the-art music technology lab gives students access to hardware and software that will aid them both in and outside of class. Students in the concentration will be able to take full advantage of LMU's location in Los Angeles, a music industry hub.
The Contemporary Styles and Practices Concentration is a concentration within the Music Major, so interested applicants should audition for the major following the procedure outlined on the Music Auditions page. Applicants optionally may supplement their audition by uploading audio examples relevant to the concentration in addition to their audition materials.
New Music on the Bluff Festival - Info and Submissions
Post-graduate career options
Music production
Graduate study in a music technology, composition, or musicology program
Game sound design
Music or audio software development
Multimedia performance, computer music, or sound art
Songwriting
Film music composition
Academic Requirements
In addition to the 38 semester hours of general music major requirements and the foreign language requirement, students in the concentration will take MUSC 324: Vernacular Harmony and Forms, MUSC 326: Music Technology and Production, and six semester hours of music electives, for a total of 12 semester hours.
A grade of B (3.0) or above in the four semesters of Music Theory and Form (MUSC 121, MUSC 122, MUSC 221, MUSC 222) is required to be considered for admission to the Contemporary Styles and Practices concentration.
Questions?
Contact Program Director David S. Carter: david.carter2@lmu.edu
Professor David Carter
"The analytical insights in scholarship can ultimately guide the musical conclusions and things that are being taught. Music overlaps with so many other fields and there are so many potential connections that can be made across different disciplines."