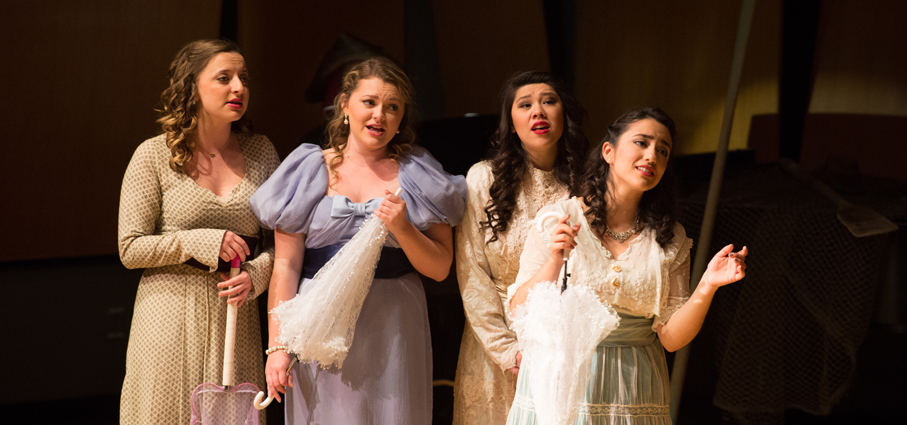 Overview
The Music History/Literature Concentration at LMU Music leads students to understand the meaningful inspirations behind the historic music that they encounter and that they and others perform. Students in the concentration typically integrate this study with the Vocal Studies or Instrumental Studies Concentrations. In this way, students emerge having command of an expansive amount of historic, classical, and contemporary repertoire while having developed rigorous historical perspective, research ability, information literacy, written and oral communication excellence, and music analysis skills.
Post-graduate career options
Program annotator
Grant writer
Radio show or site host
Music program administration
Music performer in historic performance realms
Graduate study in a music performance, performance practice, arts administration, musicology, music librarianship/IT, music criticism, or film and TV music supervision field
Academic Requirements
In addition to the general music major requirements and the foreign language requirement, students in the concentration will take Analytic Techniques (MUSC 319), Musicology Placement Practicum (MUSC 497), a period music course at the 300-level, and five semester hours of music electives, for a total of 12 units. As a requirement within the Musicology Placement Practicum, a research paper from the Music History sequence will be expanded into a Senior Thesis.

A grade of A- or better in the Music History sequence (MUSC 316, MUSC 317, MUSC 318) is required to be considered for admission to the Music History/Literature Concentration. The potential to complete the Music History/Literature Concentration alongside either the Vocal Studies or Instrumental Studies Concentration will be considered for acceptance.
Questions?
Contact Program Director Virginia Saya: virginia.saya@lmu.edu