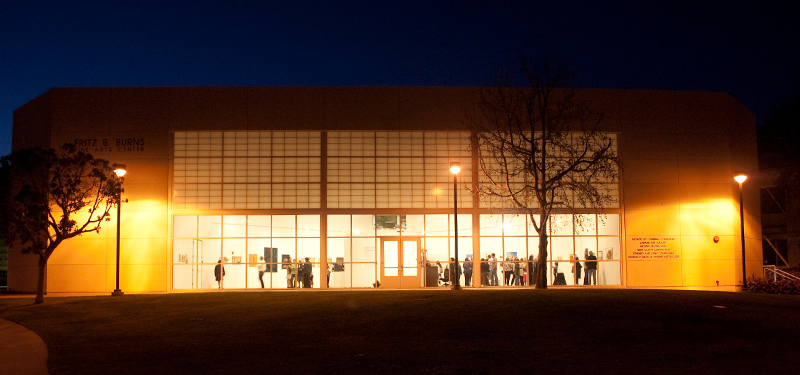 The Thomas P. Kelly Student Art Gallery is an on-campus exhibition space dedicated exclusively to presenting student work and fostering the aesthetic, intellectual, professional, personal, career, and social development of our students. This 2,200 sq. ft. space is outfitted as a professional gallery space with high ceilings, white walls, and clerestory windows. The TPK Student Art gallery allows for tangible expressions of critical dialogue and programming, extending in-class work to a professional setting that allows our students to prepare to achieve in a variety of careers in the arts and beyond.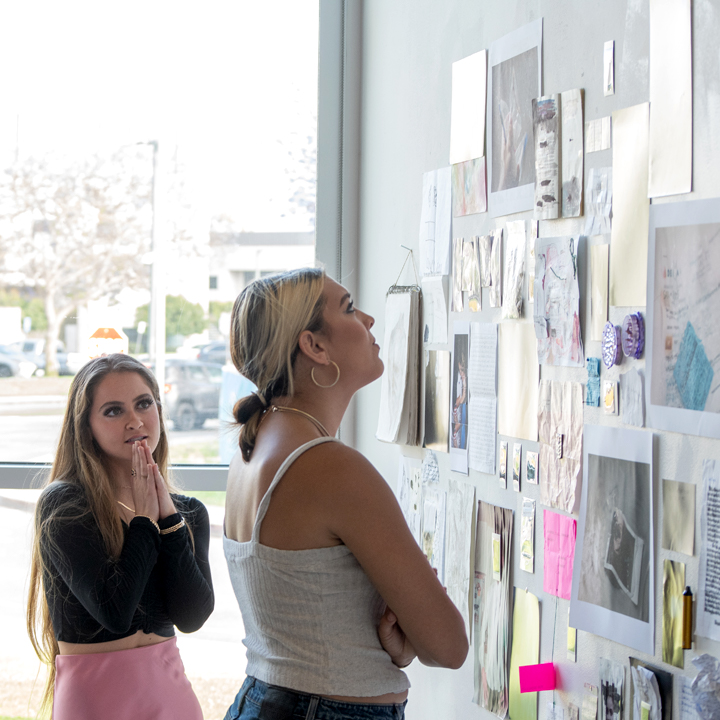 About
Established in August 2008, the TPK Student Art Gallery is a place for students to exhibit their work while learning to operate their own gallery and curate their own exhibitions. By providing these types of courses and opportunities, our students are encouraged to be discerning visual thinkers and ethical practitioners in their chosen area of art, art history or design.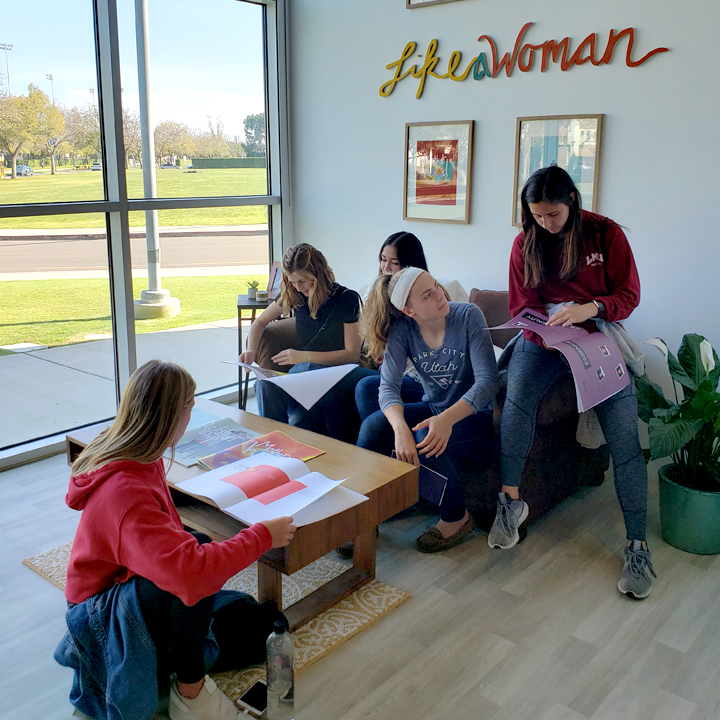 Exhibitions
The purpose of the TPK Student Art Gallery is to provide students with exhibition space that serves the needs of their academic and professional training. The TPK Student Art Gallery hosts senior group exhibitions in drawing, painting, photography, intermedia, digital art, graphic design, ceramics, sculpture, and printmaking.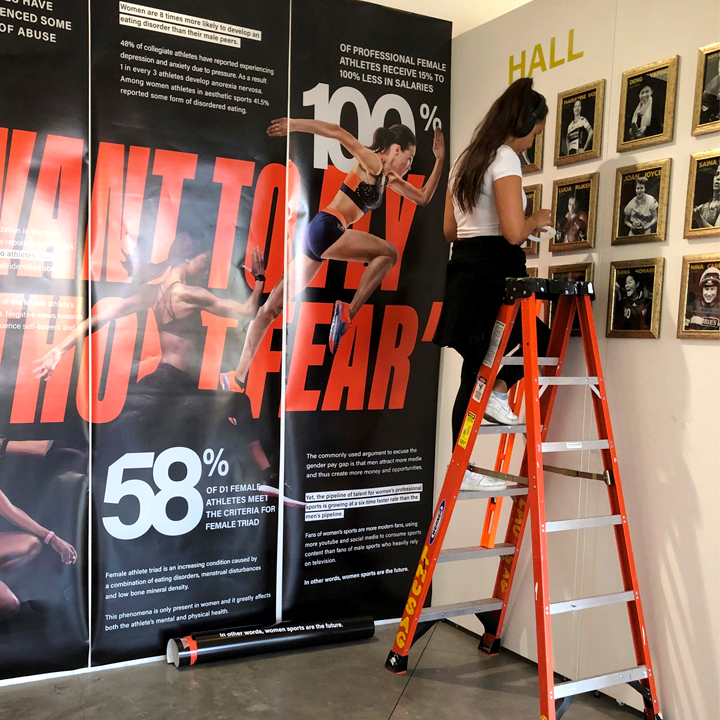 Course Credit
The TPK Student Art Gallery exhibitions are installed and chosen by students in the ART 394: Gallery Issues and Practices Course, which is held twice a week in the gallery. This hands-on course covers the various components of planning, organization and physical maintenance required for the successful functioning of an art gallery.
Visit and Contact
The TPK gallery is open Monday through Friday, 12:00 pm – 4:00 pm, or by appointment. Please note we are closed during installation and deinstallation of all exhibitions.
For more information about the TPK Student Art Gallery and how to apply for a show, please contact Molly Corey at mcorey@lmu.edu.