Learning Outcomes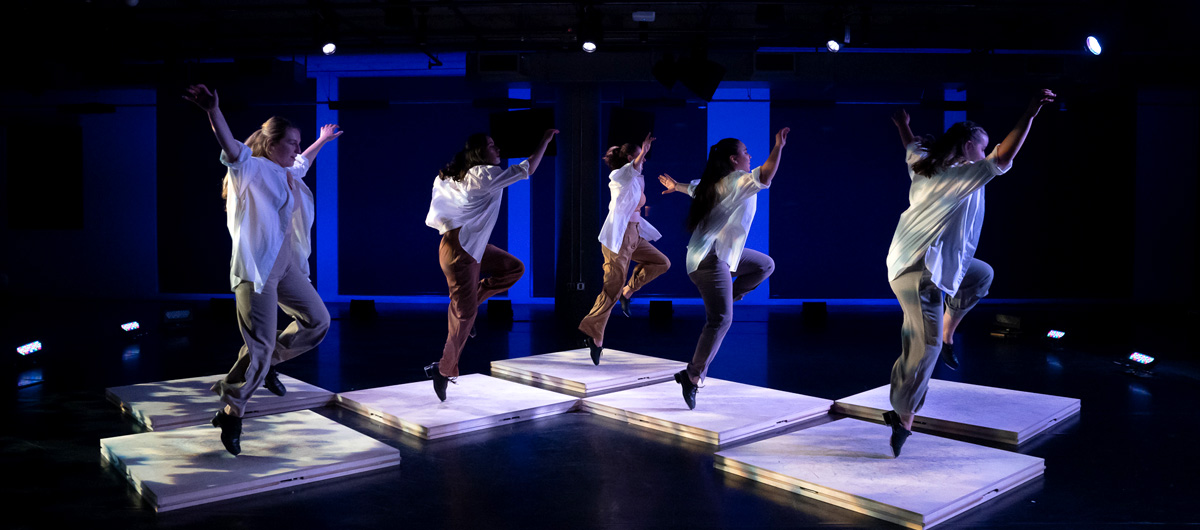 The undergraduate program in the Department of Dance at Loyola Marymount University is dedicated to the rigorous investigation of dance as an art form. Guided by the belief that motion is the most primary and cogent form of communication, the dance department offers a curriculum that will increase your ability to articulate complex ideas and emotion through movement, and to analyze complex movement through the spectrum of ideas and emotion.

When you join the LMU Dance Department, you join a tight-knit community united in the daily ritual of physical presence and practice. You join a group of people who all believe in the ​co-existence of intelligent inquiry with "aesthetic athleticism." You become part of a network of faculty, students, and staff whose full-bodied commitment to the practice, performance, and pedagogy of dance activates the impulse towards social justice and a more equitable world. You help create a particular brand of social responsibility, one that requires a critical awareness of artistry, history, politics, and corporeality.

We welcome you to deepen this chapter of your life through the physical expression of your intellect and artistry.
Students will apply healthy and sustainable practices to their work in dance.
Students will demonstrate embodied knowledge of multiple dance techniques and genres.
Students will analyze various aesthetic values and engage creatively to solve problems.
Students will create original work with a critical awareness of the ways in which musicality, theatricality, technology, and spatiality inform the creative process.
Students will integrate research of the historical, the contemporary, and the self in dance using traditional academic, as well as movement methodologies.
Students will produce original, critical and creative scholarship that demonstrates integration of their knowledge of dance studies.