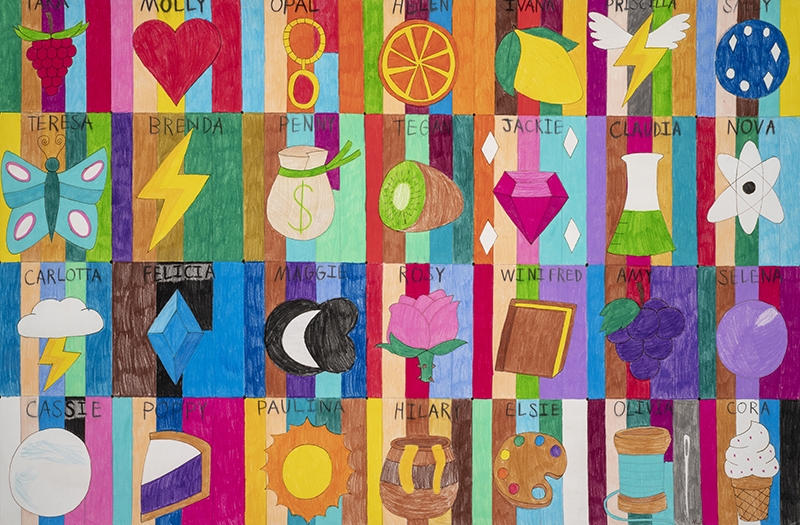 Exhibition dates: Jan. 28 – Mar. 25, 2023
We're starting the new year off brightly: Our upcoming exhibition Here Comes the Sun features 7 visual artists from the Tierra del Sol Studios whose work spans from gentle still life scenes and colorful abstract ceramic sculptures to narratives about ancient Egypt and tiny renditions of classic guitars. Altogether more than 100 pieces comprise this group show that showcases mini exhibitions of each artist whose artistic career has been nourished in Tierra's unique and innovative art spaces.
ARTISTS: Marlena Arthur, Shaina Barnett, Herb Herod, Jr., Evan Hynes, Ericka Lopez, John Maull and Jeffrey Rinsky
Tierra del Sol Studios and Tierra del Sol Gallery are integral parts of the Tierra del Sol Foundation, a southern California-based nonprofit organization that is renowned for its more than 50 years of service as champions of inclusion and value for all individuals with disabilities. Since 1989, Tierra's dedication to advancing creative careers in the arts has propelled countless artists into the world of contemporary art. Please come and see for yourself!
***
Image credit: Marlena Arthur, Cutie Marks, 2021, color pencil and graphite on paper, courtesy of the artist + Tierra del Sol Gallery