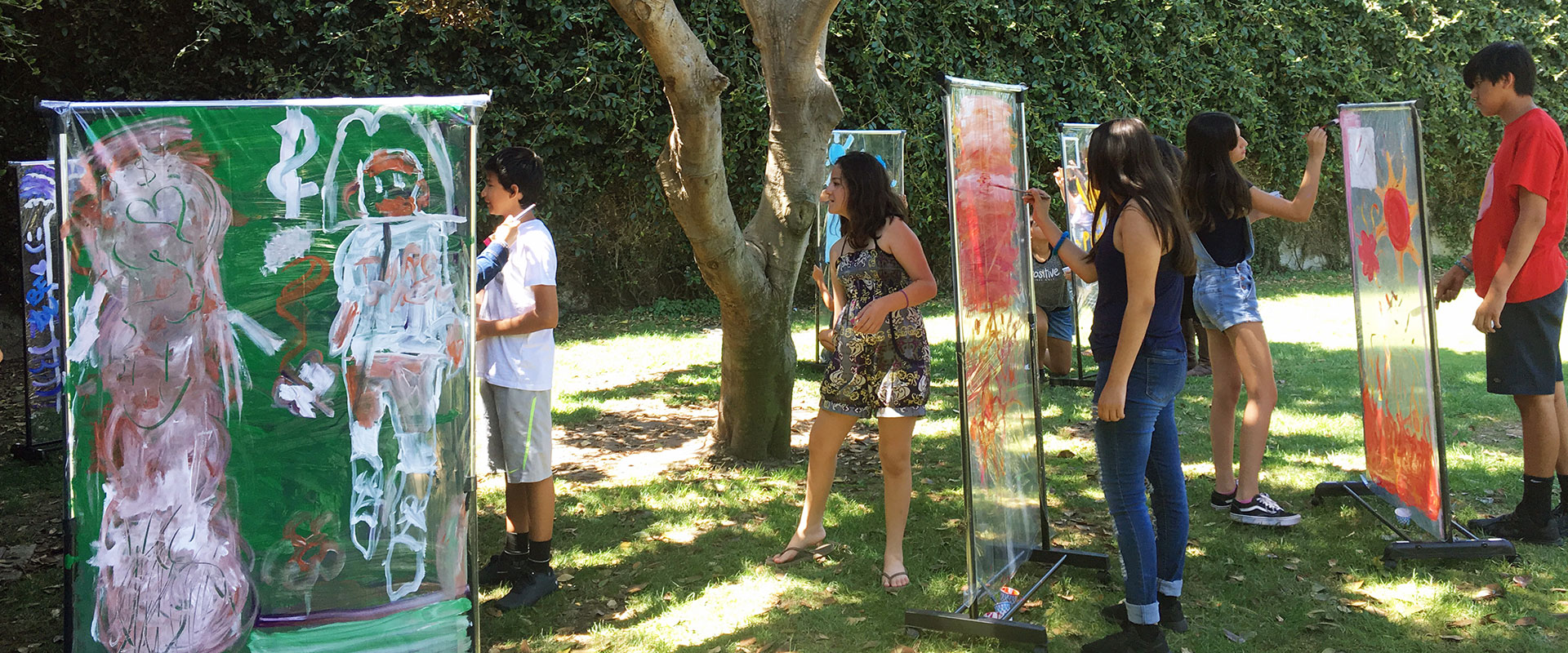 Marital & Family Therapy / Art Therapy
M.A. in Marital and Family Therapy with Specialized Training in Art Therapy
Loyola Marymount University's graduate program in Marital and Family Therapy with specialized training in Art Therapy offers students an innovative, accredited masters degree. Our students integrate visual arts and psychotherapeutic skills preparing them to become marital and family therapists in the state of California and nationally-registered art therapists.
Via our dedicated Art Therapy Clinic, unique International Summer Program, Art Therapy Research Institute, and agency partnerships, the department continues its commitment to service, multiculturalism and scholarship services communities in Los Angeles and beyond.
Our 40th Anniversary Celebration and Auction
October 23, 2022, 2-5PM
LMU's Roski Dining Hall
Our upcoming 40th Anniversary event will include a cocktail hour, event program, and community art. Additionally, the celebration will consist of a silent art auction to raise funding for a BIPOC scholarship in honor of Dr. Debra Linesch, whom we will be honoring at the event by celebrating her illustrious contributions to the program and her esteemed retirement.
Get Social with Us