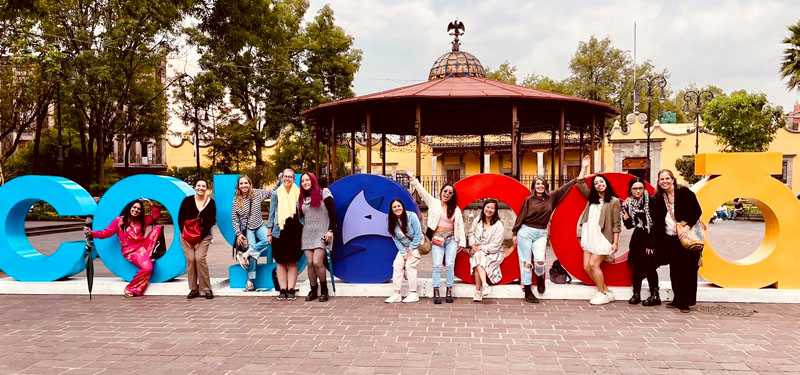 One of the most popular aspects of our graduate program is the Art Therapy in Mexico Summer program in San Miguel de Allende, Mexico. This three-week summer program is designed to broaden the experiences of LMU students with art therapy training in the arts, language and culture of Mexico. LMU MFT students are strongly encouraged to attend the summer program at which they can fulfill degree requirements and broaden their appreciation for Mexican culture.
The intercultural learning is enriched by the inclusion of Mexican students participating in an LMU-sponsored certificate program in art therapy at the Universidad Iberoamericana. A limited number of students currently enrolled in AATA-approved art therapy programs and who have finished at least one year of study are welcome to attend.
We offer a one-week course in family art therapy, a one-week course in multiculturalism and art therapy, and a one-week fieldwork experience. Students may enroll in one, two or all three of the classes but must enroll in the multiculturalism class in the second week if they intend to join the fieldwork experience in the third week. All our classes are structured to include dialogue between American and Mexican psychotherapists.
Questions?
For more information on the summer program, please Contact Us directly.