Young Contemporaries 2022
38th Annual Juried Student Exhibition
Apr 21 - May 8 in person
Opening Reception: Thursday, Apr 21, 5:00-7:00PM
The Laband Art Gallery's Annual Juried Student Exhibition is open to all students who have enrolled in a Studio Arts course during the past school year. The Laband encourages students to submit their best work in any media of their choosing including drawing, printmaking, photography, painting, graphic design, sculpture, and multimedia. We invite two professionals who are active in the contemporary art world to serve as co-jurors. Now in its 38th year, this exhibition serves as an excellent first professional experience for student artists and celebrates their burgeoning creativity.
Generous support for the exhibition is provided by The Friedman Family in memory of Andrea Kingaard Friedman '66.
Meet the Jurors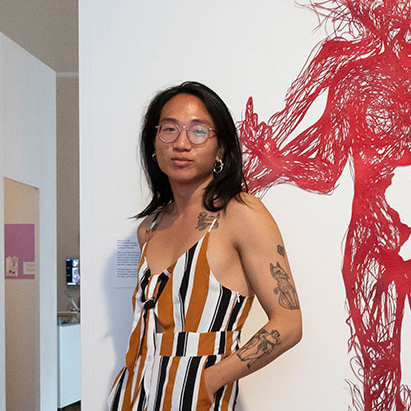 Antonius-Tin Bui
Antonius-Tin Bui is a queer, gender-nonbinary, Vietnamese American artist. Bui received their BFA at the Maryland Institute College of Art and has been a fellow in numerous residencies including the Vermont Studio Center; Kala Art Institute; Tulsa Artists Fellowship; Halcyon Arts Lab; Houston Center for Contemporary Craft; Yaddo, Anderson Center at Tower View; The Growlery; and Fine Arts Work Center. They have exhibited at various venues including the Vietnam Veterans Memorial; Smithsonian National Portrait Galler; IA&A at Hillyer; Lawndale Art Center; Pennsylvania College of Art & Design; Artscape; Blaffer Art Museum; Laband Art Gallery; Smithsonian Arts & Industries Building; and the USC Pacific Asia Museum.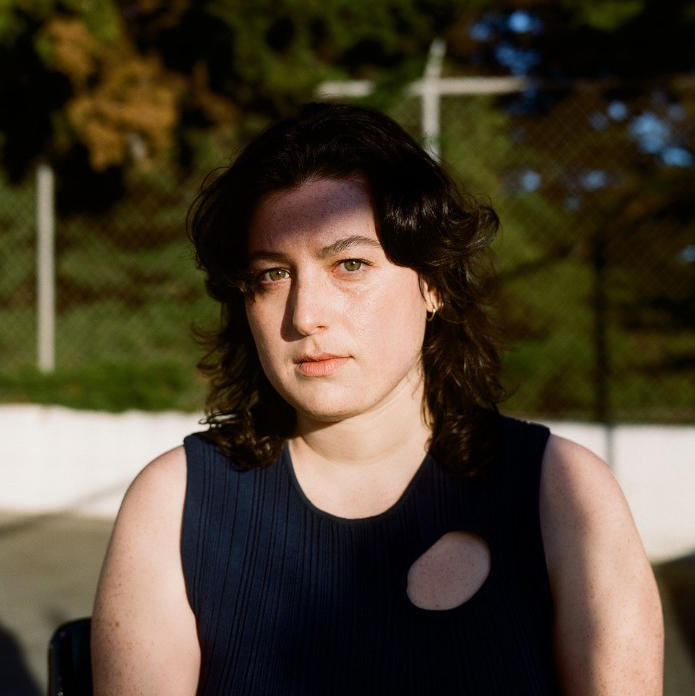 Isabel Casso '15
Isabel Casso was recently appointed as the Assistant Curator at the Museum of Contemporary Art, San Diego. Previously, she was the Marjorie Susman Curatorial Fellow at the Museum of Contemporary Art Chicago where she organized "Grain of a Hand: Drawings with Graphite" as well as a solo exhibition of Chilean artist Alfredo Jaar. Casso has also held positions at the Massachusetts Museum of Contemporary Art and the San Francisco Museum of Modern Art. She received her MA in the History of Art from Williams College in 2020 and a BA in Art History and Economics from Loyola Marymount University in 2015. Photo credit: Alexander Goodwin
2022 Jurors' and Director's Awards
Jurors' First Prize
Susan Huang '22
"Identity Categories," 2022
Ceramics, mixed media
Jurors' Second Prize
Shiyi TJ Zhou'24
"Double Up," 2022
Mixed media
Jurors' Third Prize
Tina Rudasingwa '23
"Heavy is the Head", 2022
Glass, paper, paint, yarn, silk, metal
Grace Swanson Painting Award
Megan So '22
"Home Kong," 2022
Acrylic on canvas
Laband Director's Award
Brittany Lee '22
"Cutting Ties & Mending the Inner Child," 2022
Burlap, yarn, buttons, poly-fill, skeleton base, fabric