Admissions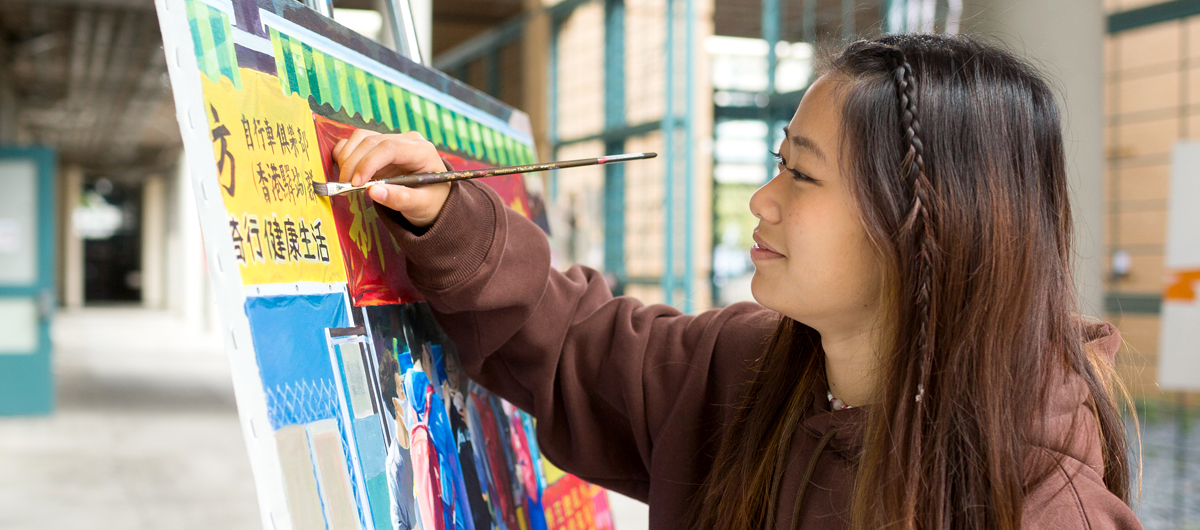 Studio Arts Admissions Process
The Studio Arts Program has two-degree programs: BA and BFA.
BA in Studio Arts
Portfolio is highly recommended for the BA degree.
This program doesn't have a concentration or emphasis.
BFA in Art and Design
Students who are admitted to the BA program will have an option to apply for the BFA degree program in the spring semester.
Portfolio is required for the BFA degree.
Each concentration's portfolio requirements will be announced in fall semester.
For Academic year 22-23 and 23-24, the Area Heads/faculty will review BFA portfolios in spring semester.
The portfolio should be representative of a student's best and most recent work. The portfolio may include drawings, paintings, 3D, ceramics, photography, graphic design, new media, and artwork in other media. The portfolio may also represent an applicant's interests and involvement outside the classroom. The portfolio must include 10 to 15 pieces of original artworks, comprised of images, videos, and/or PDFs, along with a description of the work. Traced pictures or copied images of other people's work will not be accepted.
Portfolio Submissions
If you are submitting a portfolio, you will be able to do so after you have submitted your application to LMU. Once your application has been submitted, you will receive an email explaining how to check your status, and on the Application Status Page will be an upload feature where you may upload your portfolio and/or creative work. (Please note that you cannot upload anything until you have applied for admission.)
Media Guidelines
We currently accept images, video, audio, and PDF documents. If you have a text document to submit, please convert the document to PDF format before submitting.
Accepted file sizes: images up to 5MB each, video up to 250MB each and PDFs up to 10MB each.
To submit artwork, photographs or a writing sample, upload a PDF or JPEG containing your work. For video, create an account on Vimeo or YouTube and upload the link to your film as one of your submissions. We discourage setting any password protection for project submissions. This may cause a delay in the review of the applicant's application.
All submissions must be made through the student's Application Status Page after applying for admission.
Deadlines
First-Year Applicant Priority Deadline for Submission
Early Decision/Action: November 1
Early Decision II: January 8
Regular Decision: January 15
Transfer Applicant Priority Deadline for Submission
Regular Decision: February 1
Questions?
Contact studioarts@lmu.edu