Studios and Labs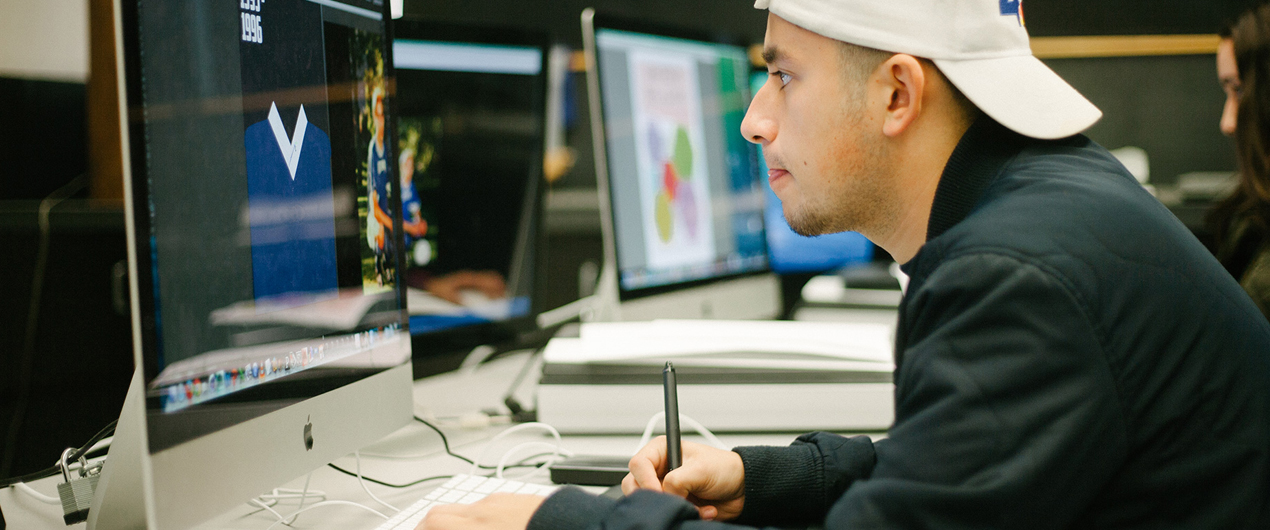 Our studio facilities are some of the finest in Southern California and include equipment supporting both traditional and current technological approaches. Our state-of-the-art spaces include:
Ceramics Studio
Makerspace: A creative lab for exploring a range of techniques and methods for creating 2-D and 3-D artworks. Includes a spacious workplace equipped with woodshop and sculpture tools, sewing machines, and other unconventional implements.
Photography Studio: Contains darkrooms and a photo digital lab
Painting Studio
Art Classroom
Drawing Studio
Printmaking Studio
Two computer labs
Innovative Digital Lab: Equipped with a variety of 3D printers, oversize printers, and digital tools that allow the students to produce high quality art/design artwork.
All students, regardless of emphasis or concentration, are expected to engage in studio work in addition to scheduled class time. Studios are open to enrolled students outside of class time on a 24-hour basis.