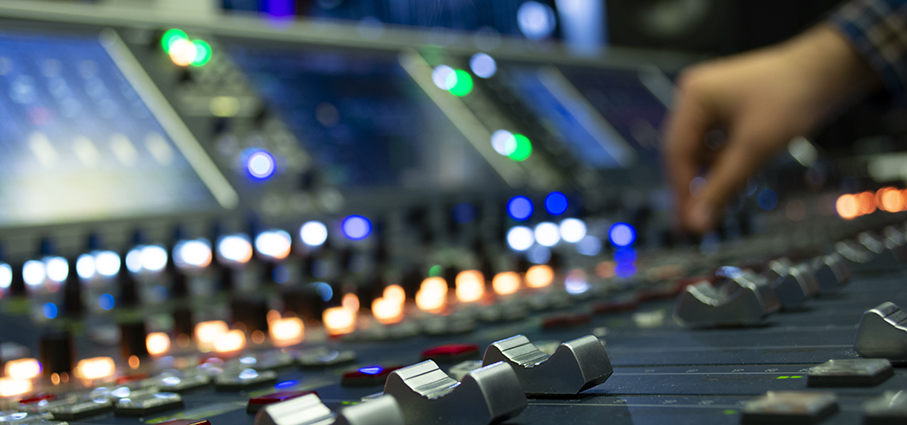 Loyola Marymount University Music Department's New Music on the Bluff Festival is a composition competition and new music festival focused on music technology for current high school and junior college students, inviting talented young composers from the United States and beyond to submit scores for consideration. Finalists are eligible for an array of opportunities, including a live professional performance of their piece at the festival's culminating concert in Los Angeles, California.
2023 Festival and Composition Competition Details
Festival Dates: April 22, 2023
Location: Loyola Marymount University, Los Angeles
Location: Murphy Recital Hall
Submission Guidelines
2021 New Music on the Bluff Festival
Finalists
Seamus Michael Byrne, Orange County School of the Arts, Santa Ana, California: Idle for guitar, performed by Martha Masters.

Chloe Elise Garcia Villamayor, The Buckley School, Sherman Oaks, California: Sh-outs for soprano and delay pedal, performed by Marisa De Silva.

Madeline Clara Cheng, Mountain View High School, Mountain View, California: Words Are Last to Fall Asleep for flute, performed by Sara Andon.

Holden Mui, Naperville North High School, Naperville, Illinois: Two Experiments for piano and fixed media, performed by Wojciech Kocyan.

Dmitri Volkov, Ridgefield High School, Ridgefield, Connecticut: Clouds for piano, performed by Robert Fleitz.

Noah Godard, Moorpark High School, Moorpark, California: Among the Pines for violin, performed by Ken Aiso.

Ziyi Tao, Special Music School, New York, New York: Die Gestalt for violin, performed by Ken Aiso.

Adah Kaplan, Germantown Academy, Fort Washington, Pennsylvania: Inspiration for Prayer for violin and piano, performed by Ken Aiso and Valeria Morgovskaya.
Interest Form
Please fill out the form below to receive our 2023 New Music on the Bluff Festival details as soon as they become available!