Program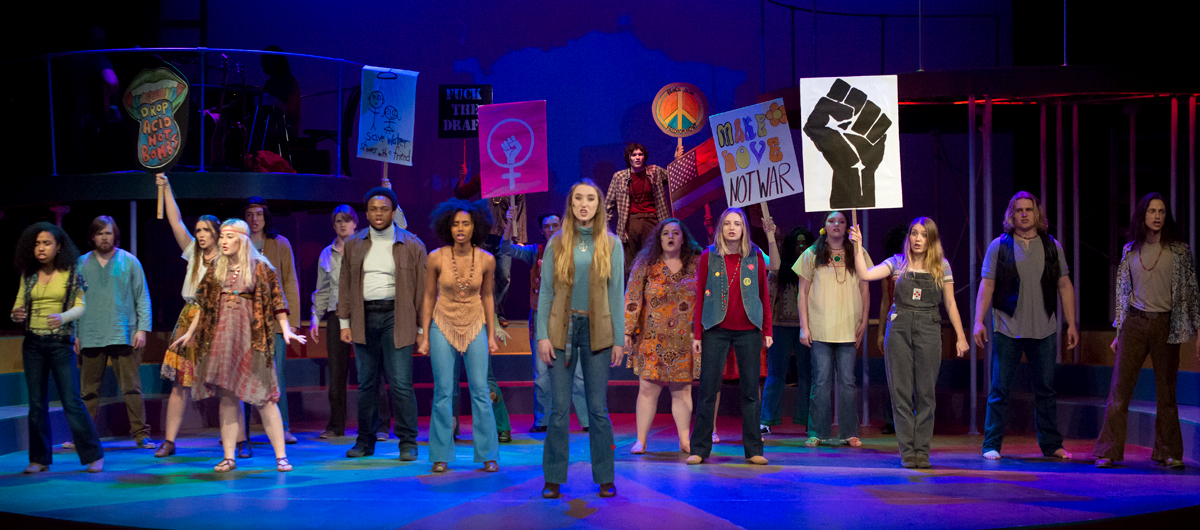 Engaging the Mind, Body, and Spirit
The Theatre Arts major at LMU offers an academically-rigorous undergraduate education in the humanities. The undergraduate Theatre Arts degree serves as an excellent foundation for those students pursuing a career in theatre, film, and television, for those who wish to enrich their lives through non-career oriented study and performance, and for those pursuing MFA and PhD degrees in performance, design, history, and performance theory.
The study of theatre engages the whole person (body, mind and spirit) and encourages students to see their studies in a broad social, ethical and cultural context. Our program approaches the study of theatre with the view that theatre is a laboratory for the study of the whole of life.
Our program offers a variety of disciplines for students to develop their artistry and craft. Student can hone their techniques with coursework and hands-on experiences, as they advance to working on larger projects within the department. Theatre Arts offers several work-study positions for eligible students in scenery, costumes, and other areas of the department.
Our Disciplines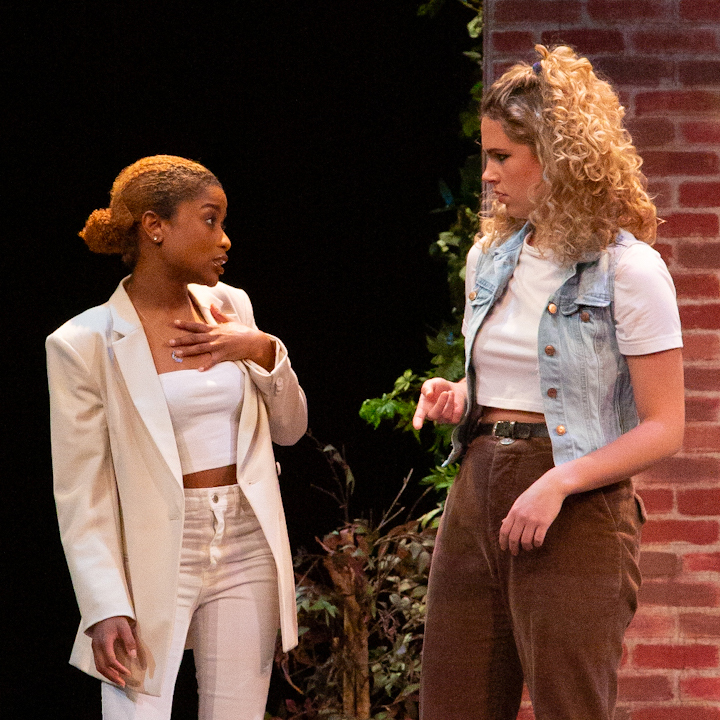 Acting, Voice, Speech, & Movement
These courses offer an introduction to the actor's instrument and practical skills applicable both onstage and off. Students can apply these skills in the program's wide array of performance opportunities.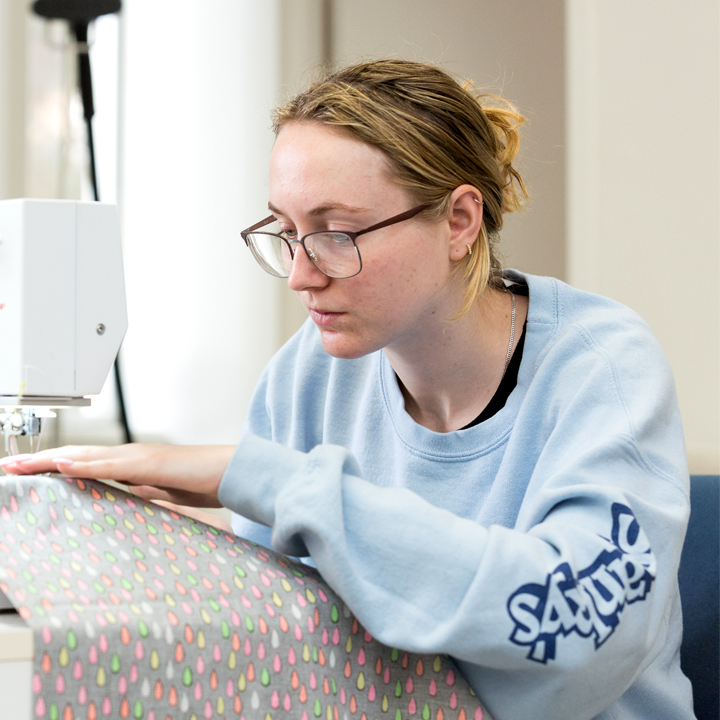 Design
The coursework in set design, costume design, and lighting design enable students develop their artistic skills, analytical abilities, and creative techniques.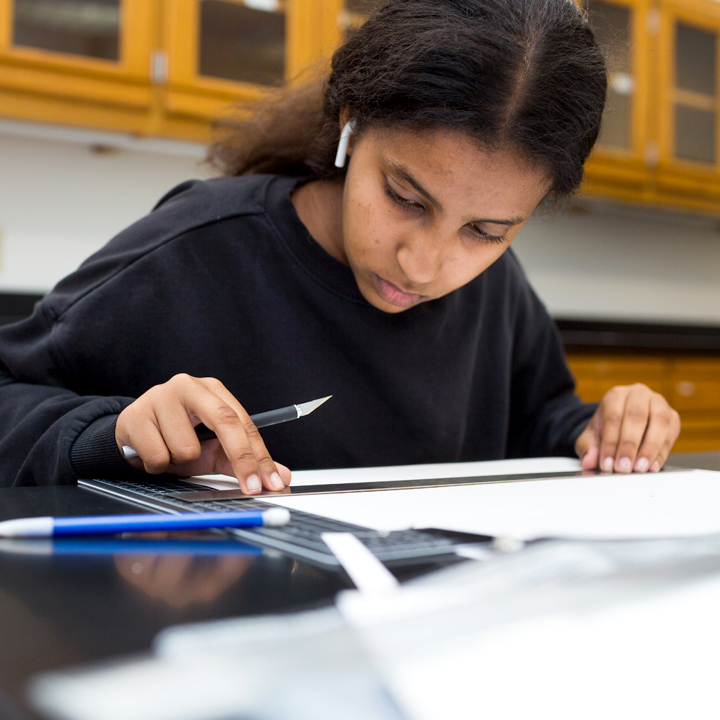 Technical Theatre
The coursework in technical theatre includes costume construction, stage management, makeup, scenic painting, technical direction, props, etc.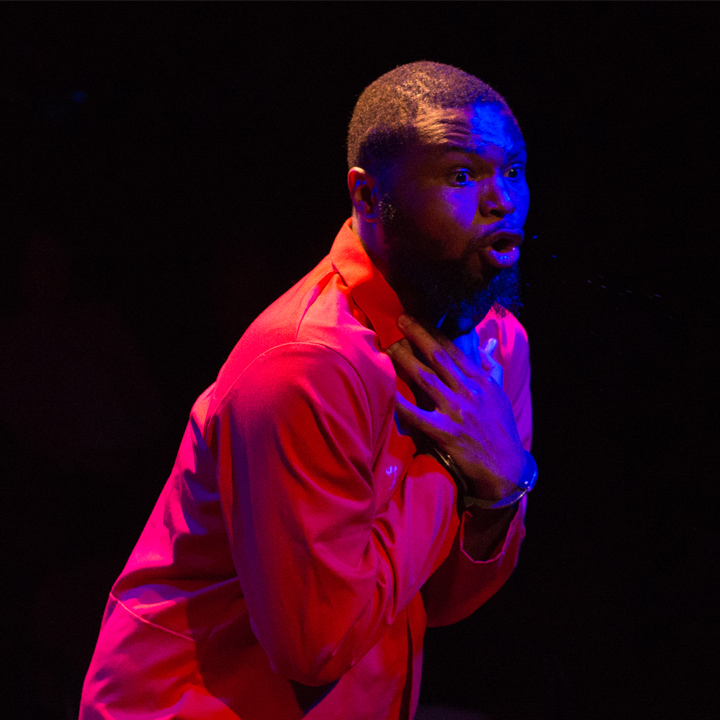 Playwriting
Students interested in playwriting have opportunities to write new plays, dramatized narratives and/or spoken word pieces.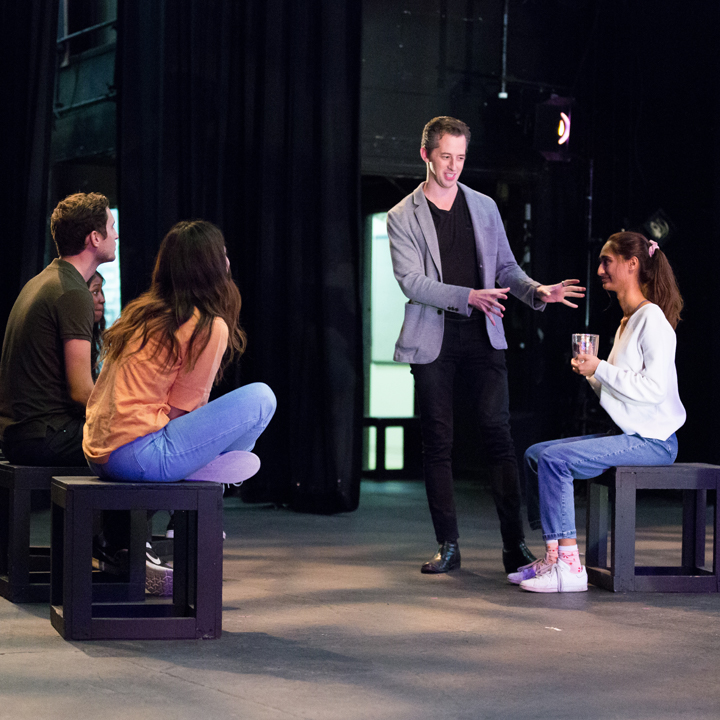 Directing
Students with a passion and curiosity for directing theatre can acquire practical experience beyond the classroom with close faculty guidance.
History and Criticism
Learning a diverse and global history of your craft is extremely important to situate your artistic voice along with developing a critical vocabulary.