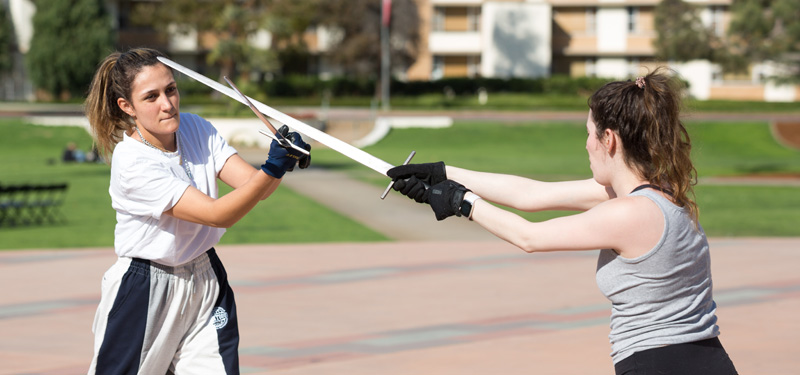 Below is additional information on the various scholarships and awards that are available in the Theater Arts program.
Meara Boughey Memorial Scholarship
The Meara Boughey Memorial Scholarship was created to honor the legacy of Meara Boughey '22, a theatre arts major and music minor, and active member of the LMU Choirs. The scholarship will be awarded annually to passionate and hardworking theatre or music majors based on a combination of merit and need. Learn More
Virginia Barnelle Award
This award is given to the graduating senior who best exemplifies the spirit of department founder Virginia Barnelle: commitment to the department, the art of theatre, and to highest caliber performance, leadership, and a presence whenever s/he is in the room.
Past recipients include: Monica Beld, Kent Jenkins, Alexa Vellanoweth, Melissa Green, Kristen O'Brien
Saint Genesius Award
This award is given to the graduating senior who has most exemplified the spirit of giving within their commitment to theatre and the department. This student is one who always volunteers, has made a difference, and has the respect of their peers.
Past recipients include: Parisa Loftis, Brianna Ellis-Mitchell, Cameron Tapella, Julian Garcia
Program Scholar
The program scholar award is given to the theatre arts major with the highest GPA.
Virginia Barnelle Scholarship
Acting scholarship for rising soph/jr/sr.
Previous recipients include: Irish Giron, Godfrey Flax, Olivia Oreskovich, Annalise Cochran
Sam Wasson Scholarship
The Sam Wasson Scholarship is given to a student who equally participates in technical theatre and performance. The scholarship is in memory of a theatre arts student, Sam Wasson, and is determined by the faculty and staff of the department.
Previous recipients include: Devin Kasper - 2009, Albina Katsman - 2010, Craig Batory – 2011, Kent Jenkins – 2012, Mara De La Rosa – 2013, Alexa Vellanoweth – 2014, Cameron Kauffman – 2015, Jess Gabor – 2016, Maren English – 2017, Gisella Durand – 2018, Shannon O'Kane – 2019, Zoe Carr - 2020
Annette Simons Scholarship
Joint scholarship with dance, determined by the two chairs in consultation with faculty. Student must be a significant presence in both theatre arts and dance.
Previous recipients include Annalise Gehling, Courtney Sprouse, Lennon Hobson, Mateo Rudich, Abigail Sampson
St. Ignatius Award for Theatre and Social Justice
This award is given to the student whose commitment to social justice through theatre exemplifies notion of lifting others as you climb, and of using art to change society for the better.
Previous recipients include: Natasha Aquino, Olivia Treece, Tiffani Williams, Tori DiGeronimo, Brea Hammond
Sustained Achievement Awards:
Acting (up to 8)
Playwriting
Design and Technology
Directing
Dramaturgy
Stage Management
Theatre History/Literature/Criticism