Performance Venues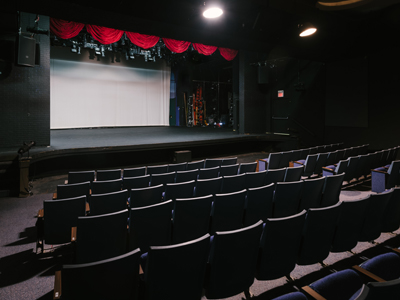 Strub Theatre
The Strub Theatre, located in the Foley Building in the center of campus, is the Mainstage playhouse for all Theatre Arts program and Dance program productions. The theatre is a modern 30' x 40' proscenium arch style playhouse with a 176 seat capacity. The green room, properties room, costume shop, box office and costume storage are also located in the Foley Building. Two to three Mainstage productions and two dance concerts are performed in Strub Theatre every year.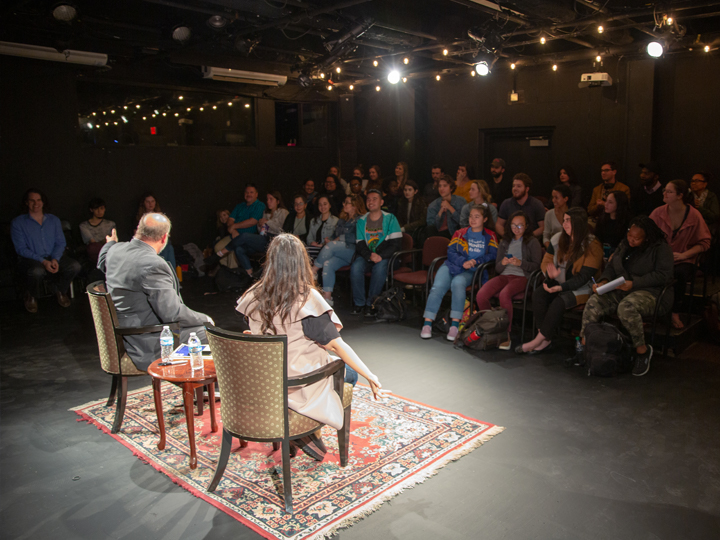 Barnelle Theatre
The Virginia Barnelle Theatre is a sixty-seat black box used for experimental, edgy work that requires a more intimate setting. The tiered seating surrounds the performance space on three sides. Several shows are performed in the Barnelle every term. The space accommodates student and faculty-directed work and a New Works Festival.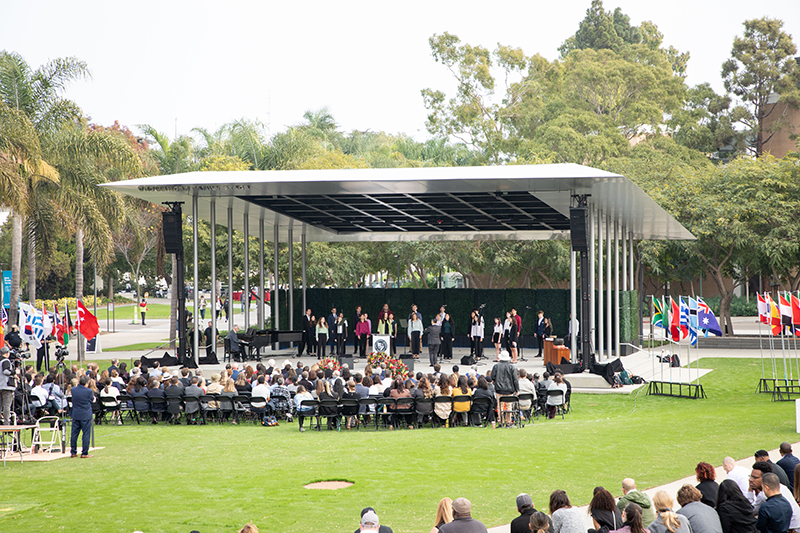 Drollinger Family Stage
Drollinger Family Stage is located in Lawton Plaza, a centrally-located outdoor gathering space on LMU's upper campus. With a beautifully manicured lawn and existing amphitheatre-style, semi-circular seating structure, the space is used for hosting a wide variety of live theatrical and dance events, music concerts, public lectures, and ceremonies. The stage invites formal engagement between our college campus and the community, with a particular emphasis on inviting our Westchester neighbors to enjoy our campus.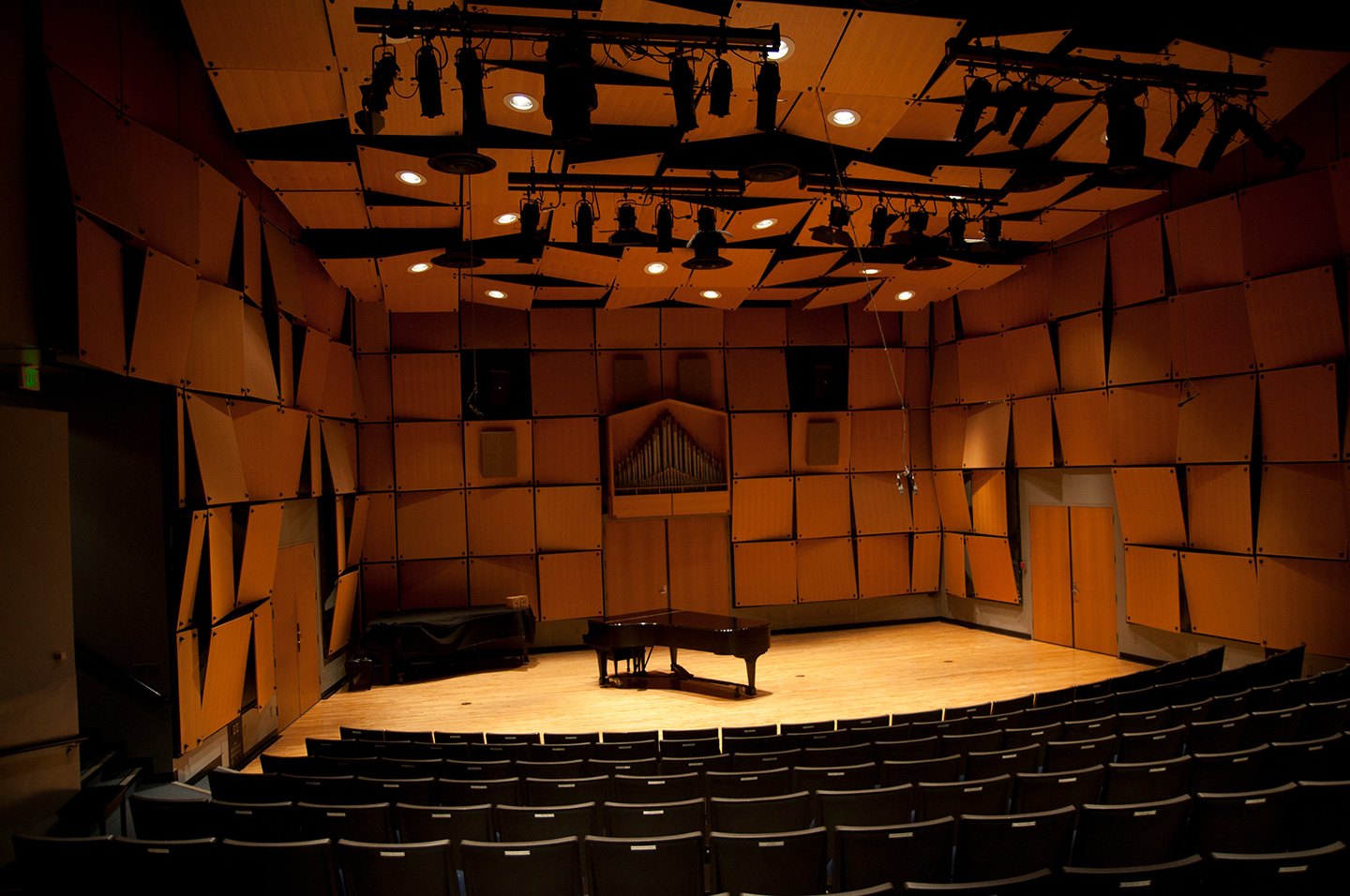 Murphy Recital Hall
Murphy Recital Hall is a 212-seat acoustical gem that serves both as rehearsal space for ensembles and the primary performance venue for the Music Department, as well as being utilized by the Theatre Arts and Dance Departments. The warm tones of the fixed wooden acoustical panels create an ambience that is perfect for student performances as well as those present by visiting soloists and chamber ensembles.