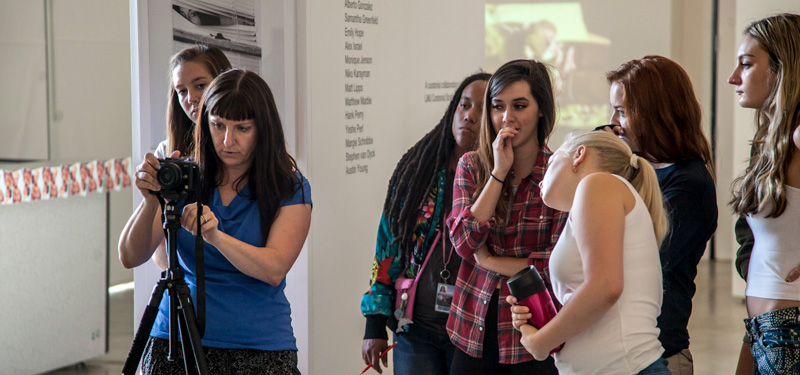 LMU's Art History program uses an interdisciplinary approach to teach students how to analyze the visual arts and develop the critical thinking skills needed to understand the visual culture and art of past and present societies. Students have a diverse offering of courses that reflect both global and historic developments of visual and material culture. The study of art history develops a great many skills, including specific knowledge of the artistic expression of civilization, analysis of art works, their meaning and purpose, clarity in writing and oral communication.
Art History training can develop the following skills:

Determining origins of art works and human artifacts
Describing and critiquing art
Recognizing the school/period/artist of a work of art
Analyzing the artistic qualities of everyday objects
Defining quality
Writing and speaking effectively
Developing sensitivity to cultural viewpoints
Working with primary sources
Presenting and defending theories/ideas
Understanding how the making of art has changed across time
Gathering, analyzing, and organizing information
Weighing values
Conveying complex information
Thinking critically
Interpreting a culture's values and beliefs through its art
Examining evidence
Explaining the present by referring to the past
Developing visual memory
Evaluating research results
Comparing and analyzing art works
Clarifying others' thoughts and ideas
Participating in groups
Speaking to groups
Object Handling
Curating Skills

The skills and abilities developed through a major in Art History serve as the building blocks for a wide range of occupations and career paths.

Curator (public institutions or private collector)
Archivist
Publisher
Grants Specialist
Collections Manager/Consultant
Antiques Dealer
Museum Director/Education Coordinator
Conservator/Restorer
Public Relations Specialist
Gallery Director
Research Assistant
Arts Handler
Cultural Events Planner
Exhibition Specialist
Book/Journal Editor
Arts Council Director
Professor
Appraiser
Arts Consultant
Arts Programmer
Attorney
Preservation Officer
Librarian
Arts Writer/Reporter/Critic Preservation Agency Curator Officer
Historical Preservation
Coordinator
Registrar of Historic Places
Museum Registrar
Museum Educator
Entrepreneur
Art Therapist
Development Officer
Teacher

Museums
City, state, and federal government agencies
Interior design firms
Colleges/universities
Restoration studios
Publishing houses
Archives
Private collectors
Auction houses
Federal/state parks
Fundraising firms
Insurance companies
Research organizations
Corporations
Community organizations
Educational/cultural institutions
Historical societies
Magazines and newspapers
Antique dealers
Auction houses
Art galleries

Art History

Graduate degrees include the M.A. and the Ph.D. Specific areas of study cover all chronological periods from prehistory to contemporary art, and all geographic areas including Africa, Asia and Latin America. Art history is increasingly interdisciplinary, considering art in the larger political and social context of culture.

Archaeology

Archaeology is concerned with the recovery and interpretation of the material record of our past. Most of the record is not readily available and has to be extricated from fragmentary deposits. Field training is key; many graduate programs offer courses and opportunities in excavation.

Art Education

Art education programs are designed for students interested in advanced professional training as artist-teachers in public and private schools, for researchers in the arts, and for art professionals committed to developing the visual arts in schools, museums, community-based educational programs, and other alternative educational sites.

Conservation

Conservators work with paintings, sculpture, and works on paper, etc., to maintain them in the best possible condition. Professionals will have had extensive training in chemistry as well as in studio art and art history.

Historic Preservation

Historic Preservation describes the activities that promote the protection and continued use of a previously constructed environment.

Architecture

Graduate programs are intended for the student who wishes to pursue a career as a practicing architect. A student must cover the fundamentals of the field with courses in design, architectural history, theory, and building technology.

Art Therapy

Graduate programs in art therapy prepare students to use art as a therapeutic tool in working with all clients — children, adolescents, adults. Admission to these graduate programs usually requires the equivalent of a double major in art and psychology. Art History is an excellent background for such professional programs as Law, Arts Management, and Business.

ARHS 4710

Museum/Gallery Internship

Students intern at an established museum or gallery learning from practice, guidance and observation.
Alumni Reflections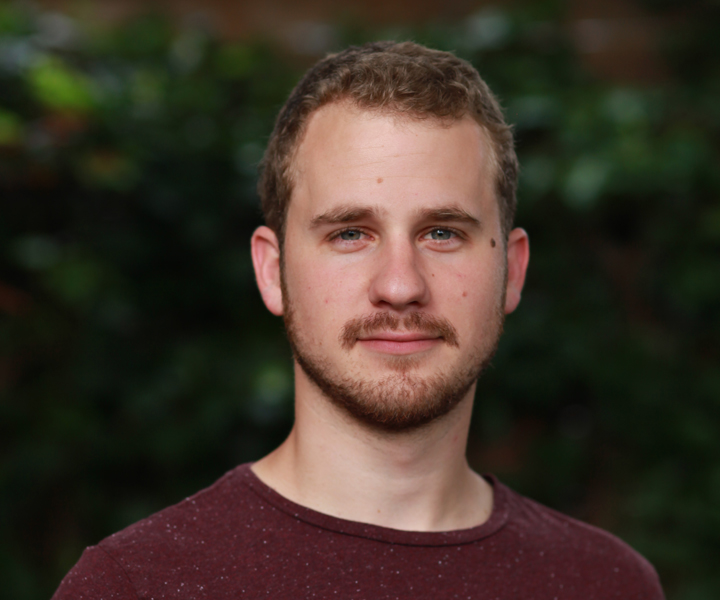 Bo Hamby '16
Producer, NPR Morning Edition
"It sounds basic, but my undergraduate education really prepared me to read and write well! They are simple but difficult things to do. This is 95% of my job — whether writing an email asking someone to join us for an interview or preparing questions for a live interview — and the work I did at LMU gave me a strong foundation to build on."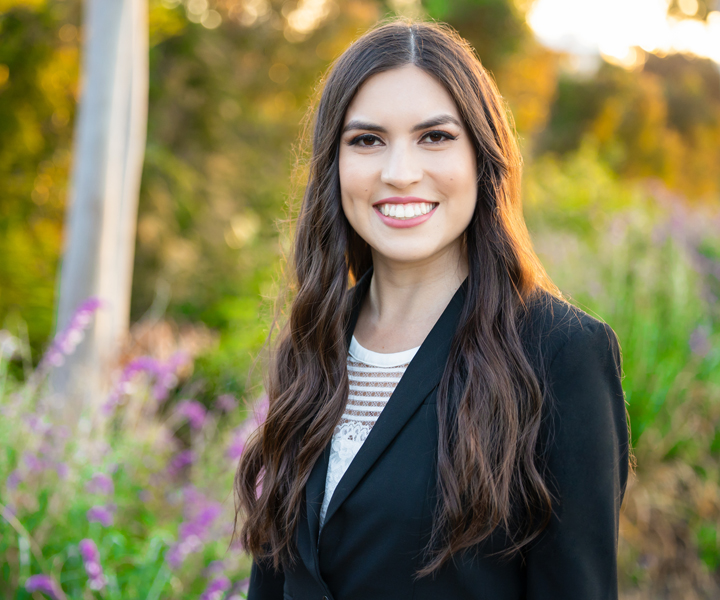 Yadira Enciso '17
LMU Student Financial Services
"Art history taught me how to think and write critically about visual culture in a historical context, which deepened my understanding of historical movements and social justice issues. My proficiency in researching, defending theories, analyzing information and so much more is because of my art history education."