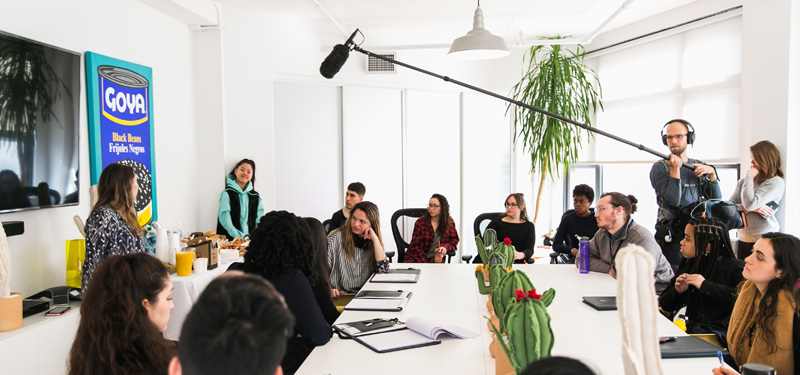 A degree in Communication Studies (CMST) from Loyola Marymount University provides students with the opportunity to develop essential skills—writing, oral communication, critical thinking, and teamwork— that are in high demand in today's challenging and ever-changing world. CMST students take a variety of courses that allow for both depth and breadth of study. We feature a rigorous internship practicum course for our juniors and seniors. CMST students also often pursue minors in fields such as business, public relations, journalism, political science, or the arts, to complement their CMST coursework and prepare them for a variety of professional careers.
CMST 3820

Communication Practicum

This course enables students to gain practical experience in a communication-related field in preparation for obtaining a position after graduation. The course also covers resume and cover-letter construction, interviewing, interpersonal skills development, digital resume review, electronic business writing, exploring career interests, and presentation skills.