Preparing our students to soar
At LMU's College of Communication and Fine Arts, we provide our students with a humanistic liberal arts education that fosters a desire for knowledge, cultivates the skills for lifelong learning, and instills leadership and service to create a just world. We are ideally situated to offer our students a dynamic educational experience that bleeds the borders between campus and community for personal and professional enrichment, connecting students with the diverse cultural and ethnic communities that define the Los Angeles area.

Coming from this dynamic thinking, teaching, learning, creating and performing community, our graduates go on to a wide variety of professions in critical, academic and creative fields.
2020 Outcomes
Where do CFA graduates go?
Results are based on First Destination data six months after graduation. "Graduate school" includes students enrolled in or preparing to enroll in further study.
Working: 73%

Graduate School: 19%

Seeking Employment: 7%

Service: 2%

Military: <1%
Where do CFA graduates study?
CFA graduates from the 2019 and 2020 classes are admitted to or enrolling at a variety of graduate and professional programs, including
LMU • UCLA • UC Berkeley • University of Southern California • University of San Francisco • New York University • Northeastern University • London School of Economics • Loyola University Chicago • The New School • Southwestern Law • Georgia State University • California Lutheran • L'INSEEC Paris
What do CFA graduates do?
Lions are employed in every sector around the world.
Private/For-profit: 86%

Non-profit: 10%

Government: 2%

Service: 2%
*Data collected from 842 graduates / 72% of the Class of 2020
Where They Work
These are just a few examples of the companies that hired the CFA Classes of 2019 and 2020 within six months of graduation. See them all.
Companies who have hired the CFA Class of 2019 include the Academy of Motion Picture Arts and Sciences, Disney, Edelman, Gucci, iHeartMedia, Los Angeles Chargers, Obama Foundation, Roundabout Theatre Company, United Talent Agency, and YouTube.
Explore more LMU Outcomes.
Internships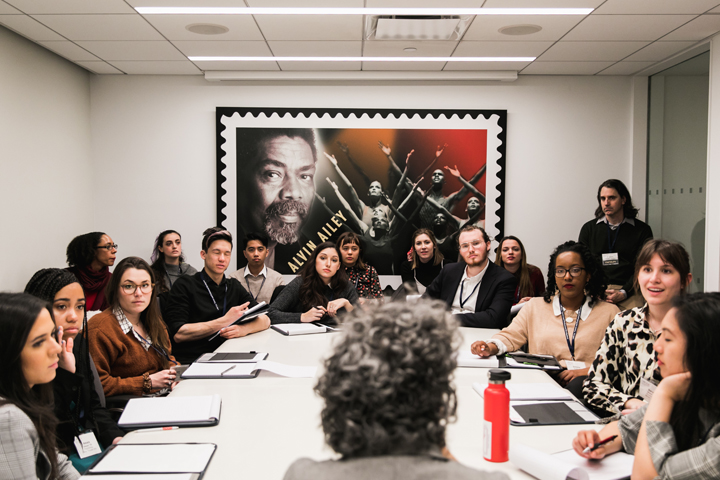 More than two-thirds of LMU students complete internships, preparing them for a successful career after college.
74%


OF THE CLASS OF 2019
80%


OF THE CLASS OF 2020
2000


INTERNSHIPS AVAILABLE