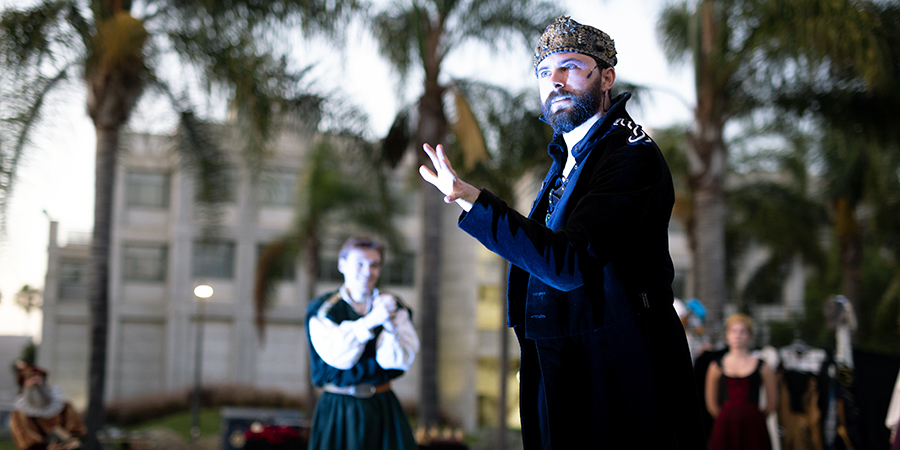 Our Mission
Grounded in the works of Shakespeare and other classical dramatists, our mission is to enrich the communities of Westchester, Playa Vista, Marina del Rey and Inglewood by presenting accessible, interesting and innovative theatre experiences that educate, inspire and entertain.
To accomplish our mission, we:
Perform classical plays in an accessible style, free to the public in Los Angeles's Westside.
Provide a training ground for the next generation of artists, allowing them to experience and perform classical theatre.
Nurture theatre as a mirror of society and an effective tool of social change.
Attempt to excite our audiences about the possibilities of live stage performances and to embrace Shakespeare as a playwright with profound themes, complex characters, and heightened language who can illuminate the human condition.
Commit ourselves to quality in our performances and to work with our community partners to ensure free, exciting, user-friendly Shakespeare for the community.